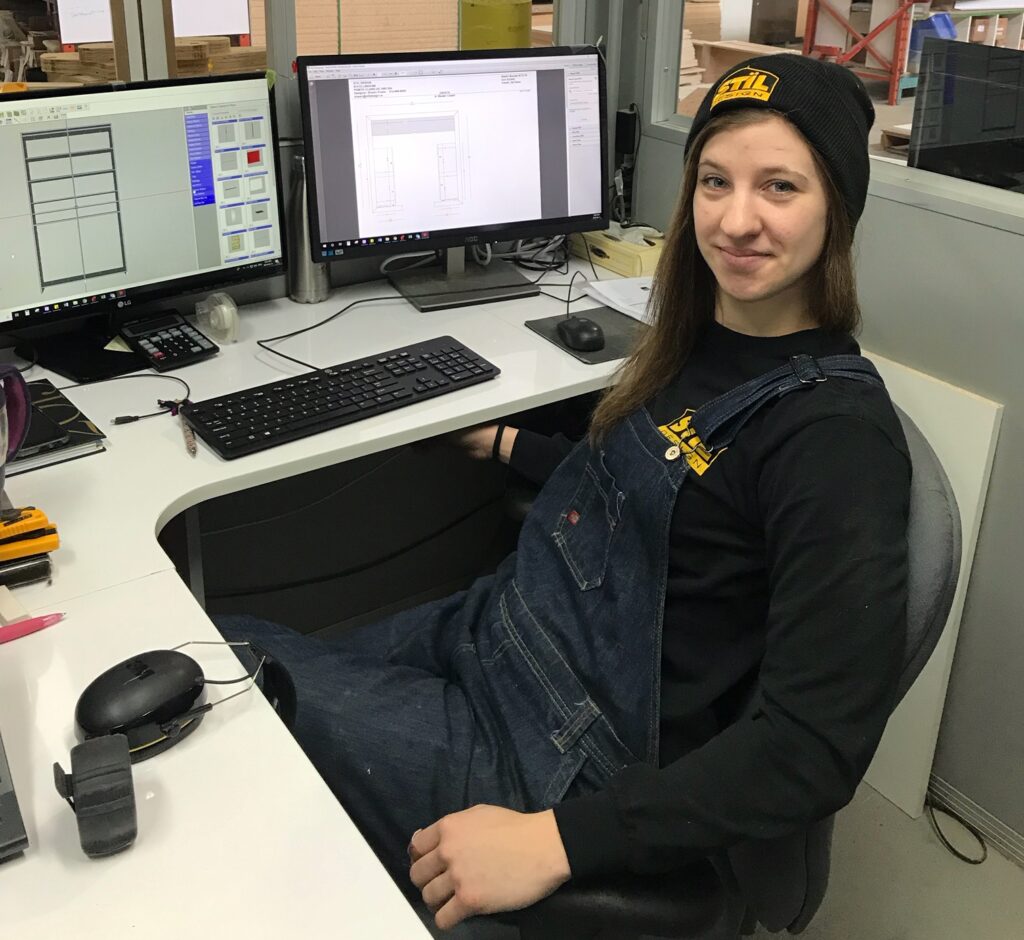 Latest Addition to the STIL Design Family
GIRL POWER
Meet Hannah. A tuque wearing, cabinet making, joke cracking and awesome addition to the STIL Design family. Hannah works in our shop and has been an amazing addition to all the behind the scenes work. She has reorganized our shop and has helped get things running super smoothly. I had the chance to sit down with Hannah to get to know her better.
How did you come to work at STIL Design?
After finishing my cabinet making program, I found myself looking for a job and I was lucky enough to know some of the people that work at Stil Design. The timing was right, and they were looking for someone with my skill and experience.
What are you enjoying about your job so far?
I love how organized the company is. There is great communication between the different departments which allows everything to continue to run smoothly.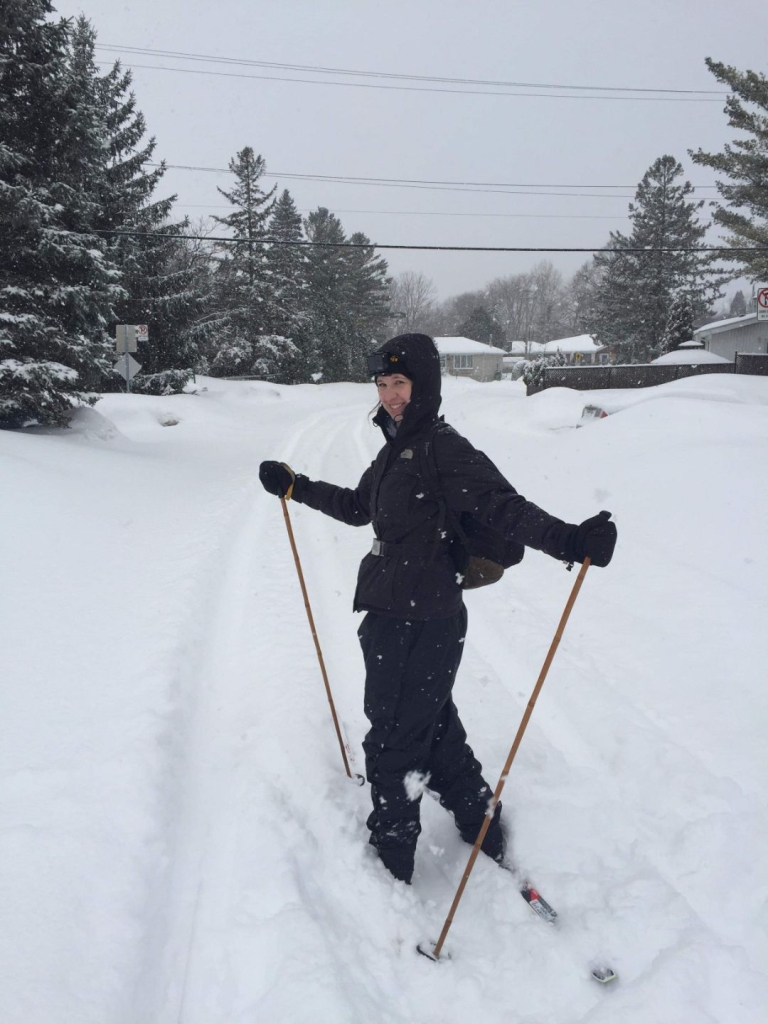 What added value does your gender bring to the job?
It can give me and the company an extra edge in the sense that this is often a male dominated profession and people are at first surprised to see a woman getting messy and using her hands.
What do you like to do with your free time?
I love being outside! In the winter I like going cross-country skiing and in the warmer months I love going camping, fishing, kayaking, hiking and anything else that allows me to be in nature.
What were you doing before you began working with STIL Design?
Before I decided to become a cabinet maker I went to school and got a DEC in Pre-Hospital Emergency Care from John Abbott College. After graduating I realized that it was not the career path for me and although I like working with my hands, I am better suited for a career that allows me to use my creativity.
Describe yourself using three words:
Happy, goofy & loud
What is the biggest asset you think you bring to the STIL Design Team?
Having worked for a smaller company before, coming to Stil Design I was able to see what tactics did and did not work.