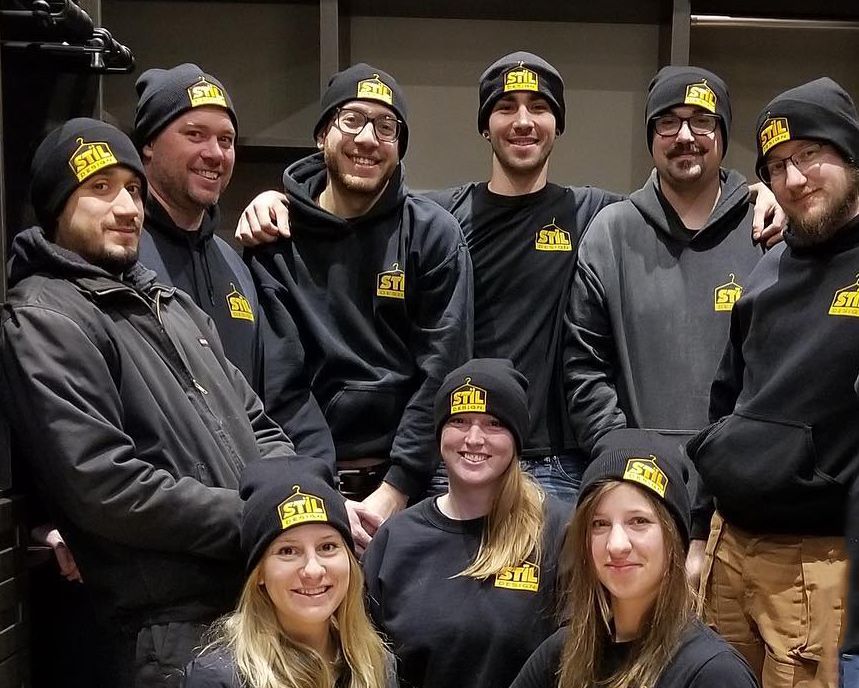 TOP 5 REASONS TO CHOOSE STIL DESIGN FOR YOUR CUSTOM STORAGE SOLUTIONS
Options, options, options! When renovating, redecorating or even just looking to spruce up your home, the number of options presented to you can sometimes become overwhelming. Looking for a new counter top? Would you like quartz? Granite? Laminate? Looking to replace that old carpet for some fresh new flooring? Hardwood? Vinyl? Tiles? When it comes to custom storage solutions, let us put your mind at ease. No reason to scroll through google, racking your brain trying to figure out which custom storage company to choose! Here is a list of the top five reasons why STIL Design is the obvious choice when it comes to solving your storage problems:
Reason #1: We've got A LOT of experience
STIL Design has over 20 years of experience in the industry. It all started in 1996, when STIL Design began providing our clients with Murphy wall beds. Since then, the company has morphed into a family run business that provides much more than just wall beds. We are a custom storage company that is proud to be providing our clients in the greater Montreal area with storage solutions in their garages, linen closet, laundry rooms, bedrooms, offices, reach in closets, walk in closets, entertainment units etc.… Each customer and their space is unique and it is our goal as a company to make our clients' closets and organizing dreams come to life.
Reason #2: We are family!
As mentioned above, STIL Design is a family run business. You may be thinking "that's great, how does that benefit me?" Being a family run business means that we don't have to charge our clients any franchise fees. No franchise fees mean more money in your pocket at the end of the day. Since STIL Design is a family run business, we take great pride in the work that we do. At the end of the day we want our clients to be happy and our closets to be functional yet impressive as it reflects onto us as a business. We are 100% committed to ensuring our customers are happy once their projects are complete!
Reason #3: We don't mess around. No sales gimmicks!
At STIL Design, it is our mission to provide our clients with the best value for their dollar. All of our pricing is generated using a computer software that takes into account the material and hardware used for each project. This eliminates any human influence or error when it comes to giving our clients prices. We also value and respect our clients and aren't looking to "trick" them into signing with us for their custom storage solutions. The first price we give you is a fair price to begin with. We will never inflate our prices just to offer our clients a "discount" later on.
Reason #4: When we say custom we really mean custom.
A common question that our designers get is "what are your standards?" STIL Design's standards are simple: 3/4" Melamine, soft close drawers and doors, under mount drawer glides and fully customizable size options. Did you get that last part? Fully customizable size options! This means we will design our projects to fit your space perfectly, which ultimately maximizes your useable storage space.
Reason #5: We are AWESOME!
At STIL Design, each team member brings their own expertise to your project, but when they come together, they work towards a common goal: The client. Since we have been in the industry for over 20 years, we have been able to build a team of true gems. Along with being professional and skilled at our craft, we are also genuine people who are nice to be around. Imagine that! Our designers don't consider themselves salespeople. Instead they are more focused on making the custom storage solutions of their clients come to life and they enjoy using their creative minds to meet the needs of their clients. Our installers are neat, professional and pay great attention to detail.