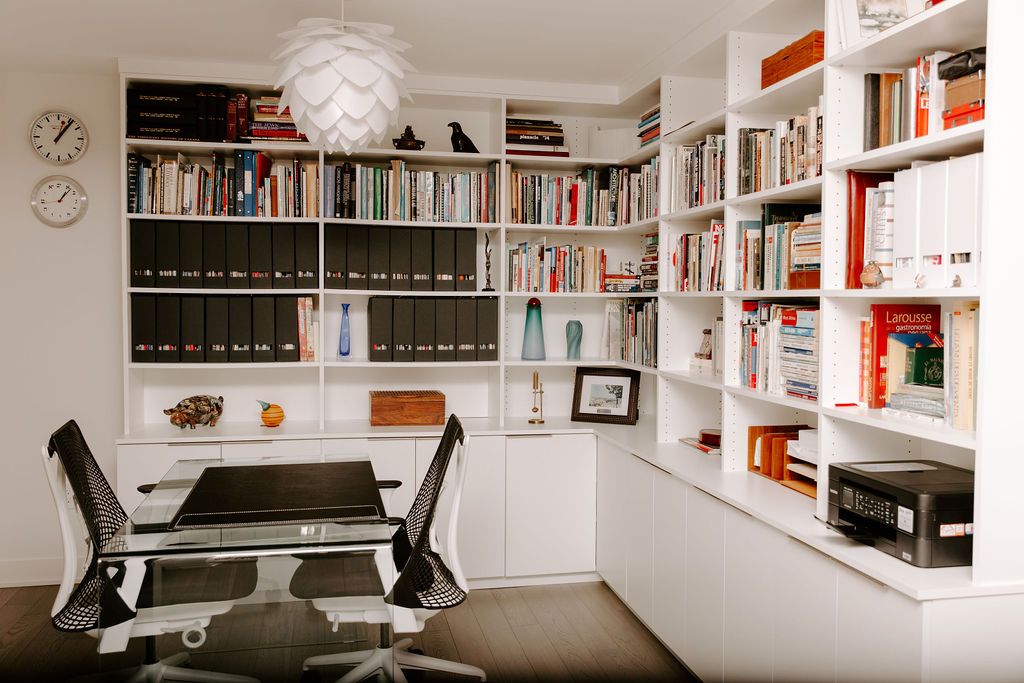 Condo Living and Storage Space
Condo living has become a growing trend. Many people are looking to downsize, and condos are the perfect solution to meet that need. Although downsizing and moving to a condo means that you no longer have to mow your lawn, tend to a garden, shovel your walkway etc… It also can mean much less storage space! Some people are okay with this adjustment, while others are not willing to compromise in that department. This is where STIL Design can swoop in and save the day! We sat down with a couple that recently moved into a condo who quickly realized that they were in dire need of extra storage so they gave us a call. This is what they had to say about their overall experience with us: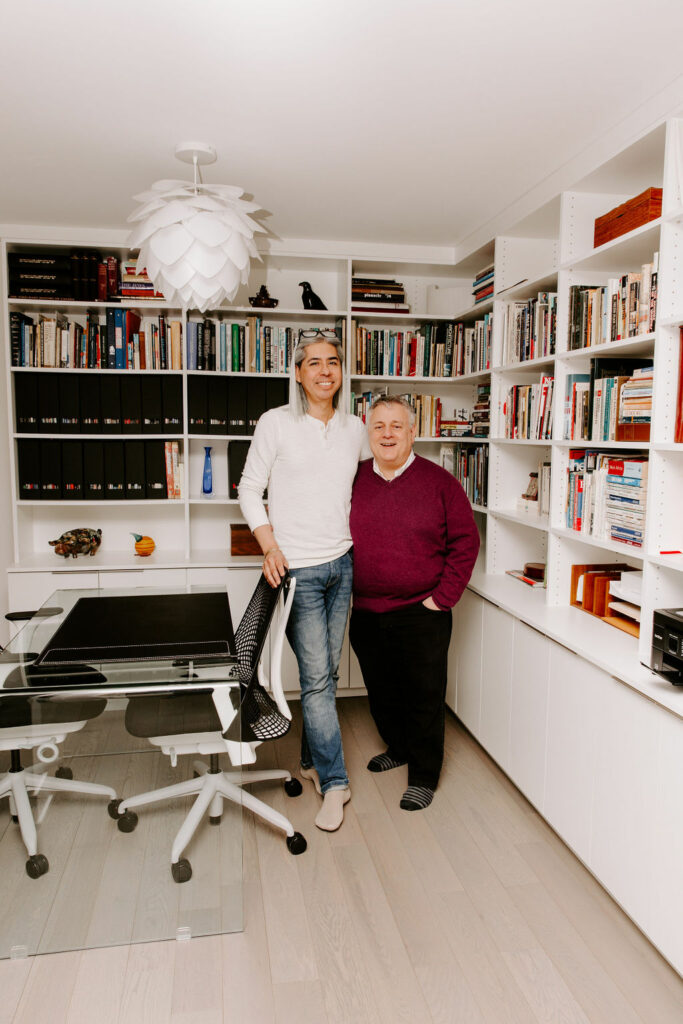 How was your experience with your Designer?
Reply: Excellent!
First—a little background. We knew when we bought our home that we wanted to install closet systems, and also hoped to have built in library shelves in one of the rooms and install a media center in another room.
We talked to a few firms about the job. One was a little too anxious to get us to buy and could only prepare the shelving, not the closets. We later realized that they were overpriced.
Another firm didn't seem to care at all about our business. We barely had the attention of the designer at our initial meeting, and he didn't follow up with the additional information he had promised to send.
Marco found STIL Design online and took a bus from the Plateau to the offices to check them out. They greeted him warmly and set up an appointment soon after he visited.
At that meeting, we were immediately impressed with our designer, Mykaela. She's a warm, friendly person who listened carefully to our needs, and through a series of conversations, designed our closets and shelving. In each conversation, we felt heard, never felt pressured, and received great ideas and suggestions.
Our designer closely listened to our requests and designed a system to meet our needs. For the most part, everything we wanted was feasible. But there were a few places where questions arose. In some cases, we weren't 100% clear on what we wanted so the designer suggested some options and helped us work through the pros and cons of those (including issues around cost). In other instances, what we wanted wasn't really the best option for us, given what the designer had learned about us. So she politely raised the concern, suggested some alternatives, and we reached a great solution.
We were impressed with the speed with which she could produce plans on her laptop, which helped us to visualize things.
She also thought about details. For example, we wanted to match handles on drawers with those in our kitchen and made sure that the library shelving installed in one of our rooms was flush with the ceiling.
We also appreciated that our designer came to our home during and after the installation to make sure everything went well.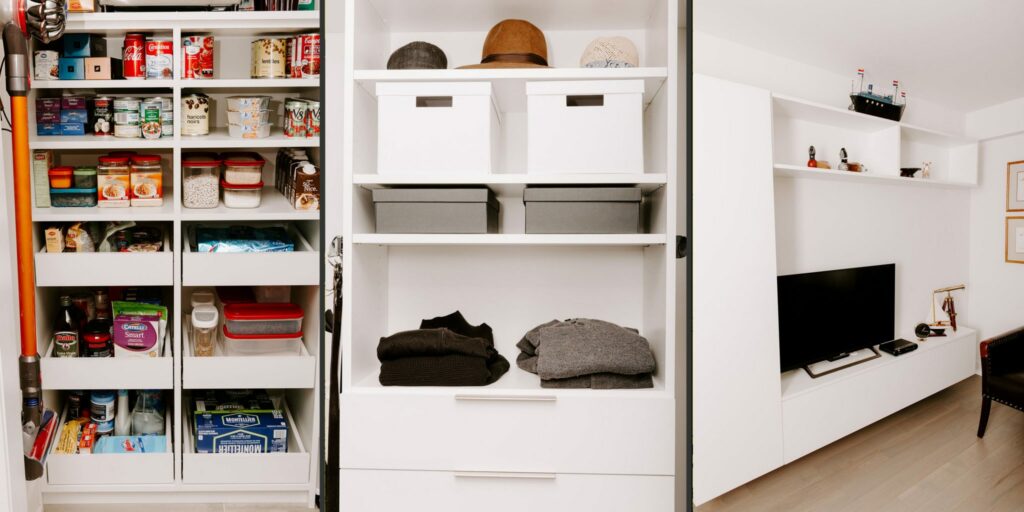 How was your experience with the installers?
Reply: Also excellent. To be honest, the night before the installation began, each of us worried. One of us was worried the job wouldn't be finished within the 4 work days scheduled and the other worried it would look like crap.
We were completely wrong on both counts.
A team of installers worked on our project. The lead showed up an hour early the first day, a Tuesday. Each day after they left, we became increasingly confident that the installation would happen on time and would look terrific. We spent that Friday evening—the hours after the last installer left—looking at our new library, media center and closets.
What's your favorite installation and why?
Reply: We actually have a few. Together, we both love our walk-in closet. Each of us has our own side that perfectly meets our needs. One of us wanted a lot of drawers and the other wanted a lot of storage for shoes. We both got what we wanted.
In addition, Marco favors his pantry shelves in a storage closet where he can store all of his cooking supplies and many of our cleaning supplies. He's never felt more organized.
By contrast, Saul favors the shelving in our library. He's a professor who owns a lot of books, and has always wanted the right setting to display his collection. The library is everything he hoped for.
Was STIL Design able to adequately meet all your needs?
Reply: Definitely. We're proud of our home and delighted by the designs and installations from STIL Design which are the centerpiece of our home.
How was your overall experience with STIL Design?
Reply: Excellent. This installation was probably the most complex part of our moving and it was also the easiest.